The Geostationary Earth Radiation Budget project at RMIB
Table of Contents
Main Projects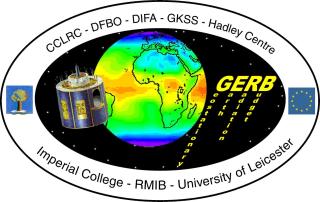 Geostationary Earth Radiation Budget (GERB) Project
News
October 2022
The "Earth Radiation Budget Workshop" is on-going, in Hamburg, Germany. The GERB team is presenting its latest achievements.
August 2022
The "Quartz Filter Anomaly" affecting the GERB4 data has been fixed and the GERB4 record (Jan 2018 onward) is under reprocessing. The data is expected to be available in time for presentation at the EUMETSAT 2022 conference in Brussels.
August 2022
The next "Earth Radiation Budget Workshop" will be held on October 12-14, 2022, in Hamburg, Germany. This workshop is the join meeting of the CERES, ScaRaB, GERB, and Libera science teams.
July 2022
Presentation of the GERB record at the *International Radiation Symposium (IRS) @ Thessaloniki, Greece: "Preliminary Validation of 18 Years of Broadband Radiation Data from the Geostationary Earth Radiation Budget (GERB) Instruments", Christine Aebi Presentation (PDF)
June 2022
As part of the MSG2 payload, the GERB1 instrument is now operational over the Western part of the Indian Ocean (subsatellite longitude of 45.5° East). The GERB1 Indian Ocean record starts on 9th May 2022 and is processed in near real time with the version tag V007.

Data available for evaluation via the ROLSS: https://gerb.oma.be/doku.php?id=data_access

As illustration, the HR solar (left) and thermal (right) fluxes on 10 May 2022 at 09:00 UTC.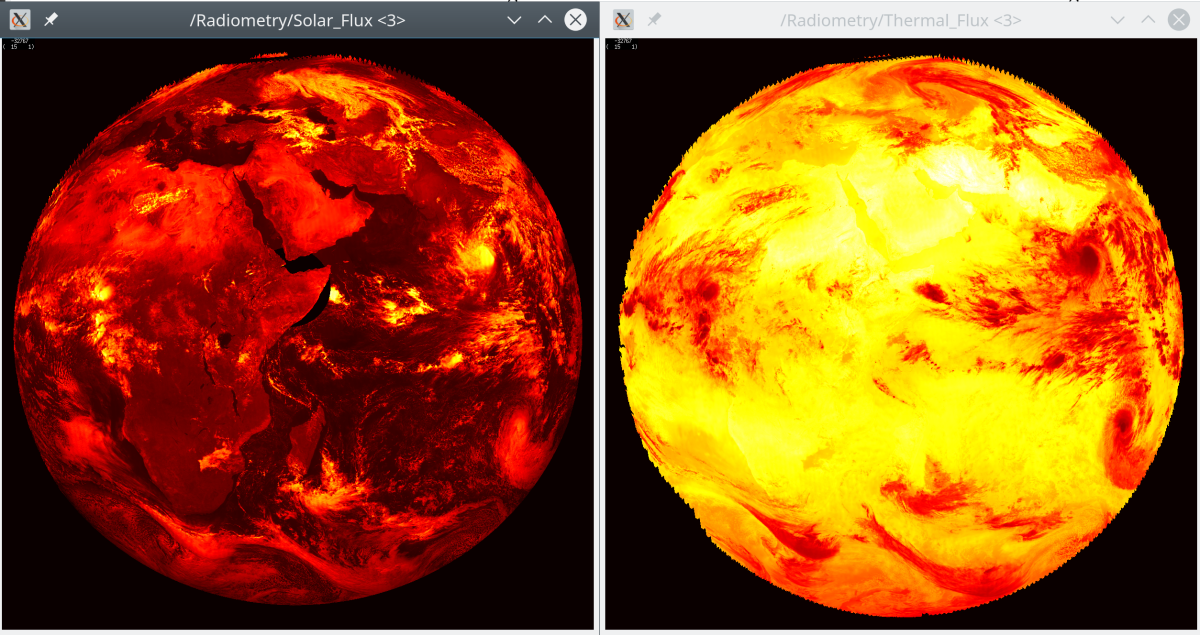 September 2021
April 2021
March 2020
Publication of 2 papers in "Remote Sensing" describing the TOA radiation products from AVHRR, one for the shortwave, one for the longwave. These works will be basis to future release of TOA radiation products in the Climate Monitoring SAF CLARA-A3 Climate Data Record.
This wiki uses Papirus icons (GNU GPLv3).
the_geostationary_earth_radiation_budget_project_at_rmib.txt · Last modified: 2022/10/13 12:43 by nic